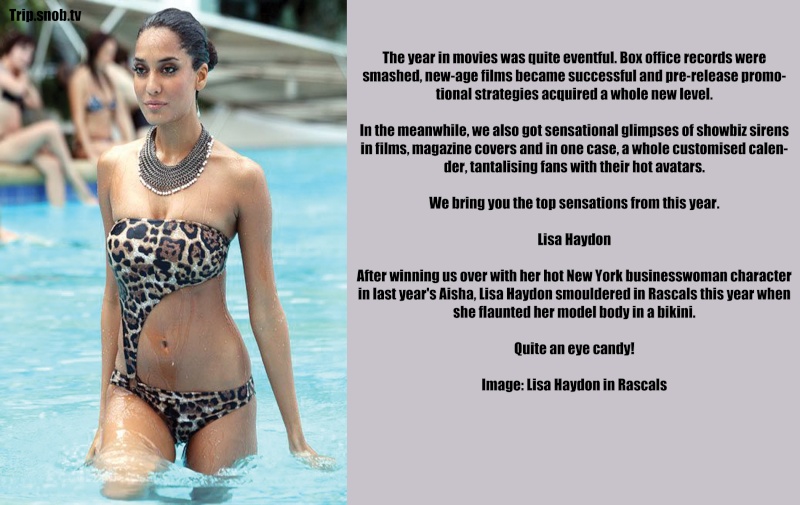 Last edited by Admin on Mon Feb 06, 2012 10:13 pm; edited 3 times in total
Bipasha Basu
Bipasha Basu's bikini moment in her upcomign film Players has been in the news for quite a while now.
The actress fires up the silver screen again in a red bikini as she flaunts her gym-toned body.
Image: Bipasha Basu in Players
Vidya Balan
Vidya Balan conquered all with her seductive portrayal as Silk in The Dirty Picture.
While the film was a hit, Balan's performance got a well-deserved thumbs up from all quarters.
Image: Vidya Balan in The Dirty Picture
Last edited by Admin on Fri Jan 27, 2012 8:55 pm; edited 1 time in total
Minissha Lamba
Minissha Lamba shed her girl-next-door image and clothes for a sexy shoot as she appeared on the cover of Man's World this year.
Image: Minissha Lamba on Man's World cover
Kashmera Shah
Kashmera Shah launched her calander featuring her in several bold avatars.
Let's just say there were ammo, leather and handcuffs invloved.
Image: Kashmera Shah on her calender

---
Permissions in this forum:
You
cannot
reply to topics in this forum